Background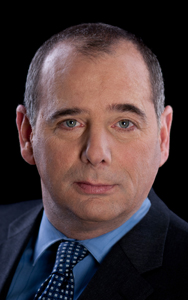 Bill Dimitri was born and raised in Providence and North Providence. He attended LaSalle Academy (1977), University of Rhode Island (1981), and Mississippi College School of Law (1984). He was sworn into the RI Bar in October of 1984, the Federal Bar and U.S. District Court in 1985, and the U.S. Court of Appeals for the First Circuit in 1992. Bill began his career at the office of Jackvony, Dimitri & Shapira. The firm evolved into Jackvony & Dimitri, and then Dimitri & Dimitri, until his father's appointment to the Superior Court Bench in 1996. While still practicing with Anthony Jackvony, the association once again became Jackvony & Dimitri, one in which they operated more independently. Yet together, with other members of the firm, they were able to provide their clients with a full service law firm. Bill has maintained the firm William C. Dimitri & Associates since 1996.
Since 1996, Bill's practice evolved into one in which has been, and is, primarily focused on criminal defense. His list of trials and successes are innumerable and memorable. Bill has never shied away from handling an unpopular case or an unpopular client, and will continue his career representing these clients and protecting their rights against the awesome power of the government.
Bill was appointed to be judge of the Johnston Municipal Court in 1997. He served the town and citizens of Johnston honorably and with distinction until January of 2013. As Judge of the Municipal Court, Bill presided over traffic offenses issued by the Johnston Police Department and also over minimum housing and other ordinance violations issued by its building officials.
Bill is past president (1996-1998) of the Rhode Island Association of Criminal Defense Lawyers (RIACDL) and prior that, was chair of its Bylaws Committee and co-editor of its newsletter. He also served as a member of the Executive Board before being elected President and subsequently served as co-chair of its Judiciary Committee. Bill continues to serve on the Executive Board of RIACDL and remains dedicated to it and to the improvement of the criminal justice system.
Bill also serves on the Federal Court's CJA Panel for Representation of Indigent Defendants. He was recognized as having the adequate experience and knowledge by being appointed to represent a defendant in a potential death penalty case. He also serves on the State of Rhode Island's Indigent Defense Panels, including the Capital Case and Murder Panels.